ESAA Swim Team Championships
With a degree of trepidation sixteen pupils travelled to Malvern College to test their speed and resolve at this West Midland relay championships qualifier. Against strong opposition and many club swimmers, our teams did not disappoint. Henry L always gave the Junior boys team a good start and solid support from Clay and Harry ensured that when torpedo Thomas H entered the water for the final freestyle leg he was in a good position to challenge for a mid  field position. Scarlett, Isobel, Pippi and Holly D all produced PB's on their respective legs of the Junior Girls  freestyle and medley relay, as did Alister with both his freestyle and backstroke legs of the Inter Boys relay, with solid support from Samraaj, Logan and Hugo. Whilst Sophie's solid backstroke leg got the Inter Girls off to a good start, Liv's smooth butterfly leg, Mia's consistent breaststroke and Annabel's competitive freestyle leg ensured that they finished on a positive note. Having dipped  our toe in the water of this new venture for Lucton, everyone benefited enormously from the experience.
U12 Rugby Tournament at Luctonians
On Tuesday afternoon the U12's Rugby team attended a tournament for local schools hosted at Luctonians Rugby Club. The team started the afternoon with a strong win over Bishop of Hereford Bluecoats, with captain Elias scoring four of the team's five tries thanks to some great handling by Ben, Miles and scrumhalf Jake. The team came up second best in the next series of tough matches against Cathedral A, Wigmore and Lady Hawkins, despite showing a lot of determination led by Anton, Emryck and Henry and some excellent defending from Sam and Dylan. The team capped off a great but tiring afternoon with back to back victories. The speed and determination of Isaac to score in the corner against Cathedral B gave Lucton a one try win and a strong solo effort from Archie set up a close match with Weobley, until a crucial covering tackle by Freddie denied the opposition what would have been an equalling score late into the game. A special mention to Colton who played in every game despite still being very new to Rugby and to Sam S who braved the stormy weather to support the team throughout the afternoon.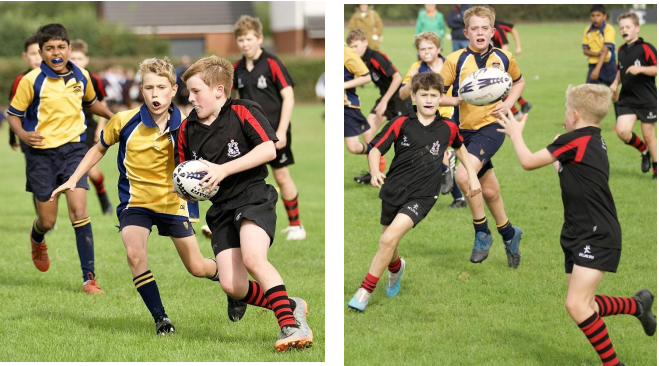 U15 Hockey v CCB
As we dodged Storm Agnes with a trip to Bridge St for the first U15 hockey fixture of the season, the girls soon realised that they had to work hard to contain an assertive CCB team. Although new to the role of goal keeping Jess made many excellent saves, enabling us to enter the half time break 1-0 down. Despite much positive defensive work from Eno and Chloe and improved teamwork in the mid field from Annabel, Sophie and player of the match Charlotte, CCB scored added three more goals to their tally in the second half.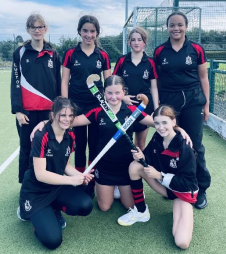 U12 and U13 Hockey v Moor Park
The U12s had clearly taken on board Miss Coates' feedback from the previous match vs The Elms as their defence was much improved. The defensive unit was led by Isobel and Holly worked to  lose down the opposition as they entered the D. Challengers who did get past the defenders were met by a formidable goalkeeper – Grace. Phoebe and Freya worked well running the length and breadth of the country on the wing. Special mention needs to go to Isobel who charged down short corners. Scarlett, Phoebe and Evie had several shots on goal and were unfortunate not to score.  Grace was nominated as MVP. In the U13 match play was dominated in the midfield and our defensive end in the first half. Isabel and Faith J worked exceptionally well to stop several advances  into the D from some very strong opposition players. Isabel and Holly worked tirelessly in midfield to transition the ball into Moor Park's defensive half. In the second half the girls were keen come out all cylinders burning  determined to control play. Faith H and Holly had some lovely touches on the ball and were very unlucky to not score having gotten past several defenders. Isabel was  nominated as MVP.
U18 Netball
Although Storm Agnes caused the Herefordshire County Netball Tournament to be postponed, the girls enjoyed, or possibly endured, a hard, yet positive training session developing defensive and attacking strategies. Amy-Rose and Isla worked on positional play in the circle, whilst Ava and Penny worked on strategies to deny them space, with Ottie, Maggie, Liv and Fremah developed an array of attacking moves.
National Trampoline Championships
Out and about in the big wide world of sport Amy-Rose Stevens competed for the West Midlands Trampoline team at the National Championships last Saturday. Competing at level 2 in the 15+ category. Well done to all of our players, teams, swimmers and trampolinists! Here's to another sport-filled week.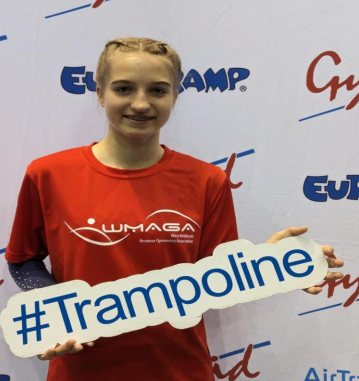 Categories:
News